Originally posted from The Looking Glass Foundation Blog. Re-posted with permission.
The House that Love Built
By Stacey Huget
While it marked its "official" opening, the June 2nd Open House at Looking Glass Residence was also the celebration of a fourteen-year legacy of love, vision, and tenacity.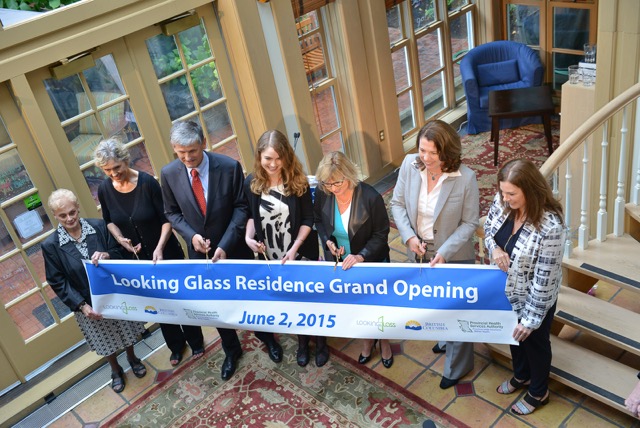 The legacy began in 2001. Community-based programs for eating disorder recovery were overburdened, hospital admissions meant long wait lists, and families seeking residential care were forced to find it outside of Canada at tremendous expense and personal sacrifice. Several families, who all shared a similarly desperate struggle to find appropriate treatment programs for their daughters, came together in frustration. Looking Glass Residence co-founder Deborah Grimm remembers it well: We looked all across Canada to find answers that would help us care for our daughter and there was only one answer, a hospital stay. We had been on that track for a year and it was clear we needed something else. And then, there it was – just across the 49th parallel, and yet unreachable. I was dumbstruck by the ridiculousness that the U.S. had centres all over the country and yet we did not have anything like it here in Canada.
That shared frustration turned to stony resolve – to establish Canada's first residential treatment program for adolescents and young people struggling with eating disorders. A non-hospital environment was the missing link for our daughter, remembers co-founder Dolores Elliott. It was too important not to come to fruition.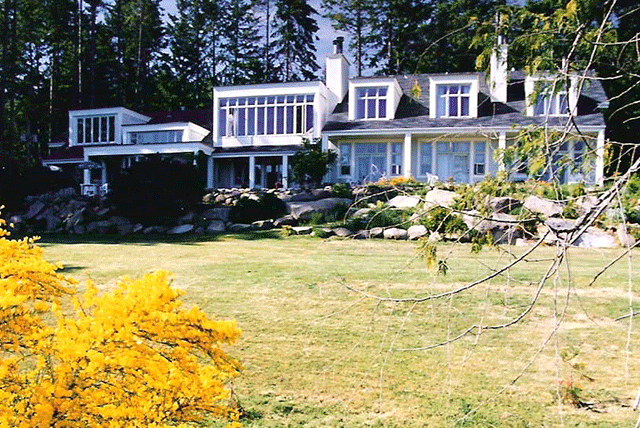 Actually bringing it to fruition became an uphill dream requiring more than a little tenacity. I didn't know how not to do it, remembers Deborah. My daughter was at her wits end, begging me to find an answer before there was nothing of her left. It galvanized me.
Fuelled by grit, the parents began knocking on doors, incorporated as a group, and secured a charitable number from Revenue Canada. Once we formed a society it gave us the courage to move forward, people would take us seriously, recalls Dolores. More doors kept opening after that, including that of Health Minister Colin Hansen. This made us believe in ourselves, that it was possible to achieve!
Driving them on was their own, first-hand experience of the devastating effects of an eating disorder – not only on the sufferer, but on the families who love them. The challenges we faced creating the centre paled in comparison to how hard it was to go through the experience of my daughter's ill health, says Deborah. I wouldn't say I was only doing this work in order for someone else to not have to go through the experience I went through – but I was always aware that others may face this issue in their own family and wouldn't have to go so far away to find solutions.
It was a decade-long labour of love. But, working closely with medical professionals, the Government of BC, generous donors, and countless volunteers, the founders of the Looking Glass Foundation achieved their dream. In 2011, the doors opened to Canada's first residential treatment centre for young people struggling with eating disorders – the Woodstone Residence on Galiano Island. For the founders, it was a dream that took a long time to come to fruition. But then, it suddenly did become real.
For Dolores, the moment was when the Galiano Island property was rezoned and they were preparing the Woodstone facility. This may sound crazy, but when we went over to the house and cleaned out the junk, removing mirrors and dangerous materials, making up the beds, cleaning the windows … When we brought an old donated car over as our first official set of wheels … That was when we knew, the residents would come! Deborah remembers exactly when it was: Our first few residents had arrived and we were there helping things get settled. Our cook, Lisa, was plating the food and my heart was suddenly overwhelmed by it all. It was real. We were real. The years of striving for this were over.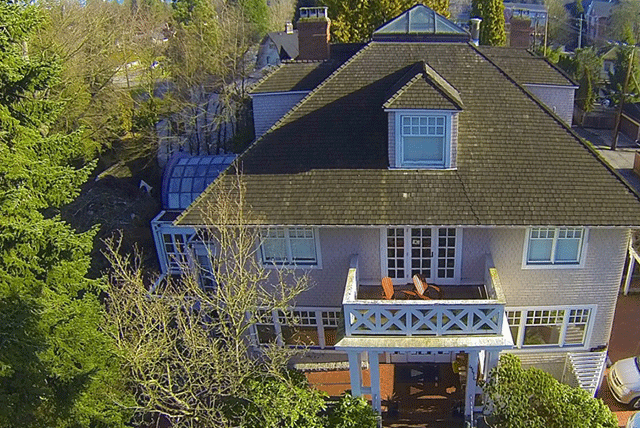 The Looking Glass Foundation relocated the Woodstone Residence to Vancouver in August 2014, renaming it Looking Glass Residence. The new location is a gorgeous 9,380 square foot home in the beautiful Shaughnessy neighbourhood – a stunning gift from the Lougheed family, stalwart supporters of the dream from its inception. The new, 14-bed Residence is a unique collaboration between the Looking Glass Foundation and the Provincial Health Services Authority (PHSA). While the PHSA manages the clinical operations of the Residence, the Looking Glass Foundation contributes integral programming enhancements and personal touches to ensure the Residence is fully responsive to the needs of sufferers, and readies them in a meaningful way to sustain a healthful life beyond their stay with us. The collaboration embodies our shared commitment to preserving and enhancing the legacy of holistic, intensive, and caring residential treatment — as originally envisioned by our founders.
We had dreamed of a place that was a beautiful, restful setting, says Deborah. A place that made residents feel safe enough to consider taking a chance on themselves. It needed to be away from the distractions of the outside world and the house we found in Vancouver, while close to amenities, feels like it is a million miles away from anything else.
The physical space is only part of what makes Looking Glass Residence special. The employees are kind, compassionate and caring, and this is what I dreamed it should be, says Dolores. My dream going forward would be that we could offer family therapy similar to what we experienced with our daughters, and beyond that – school programs that will decrease number of suffers.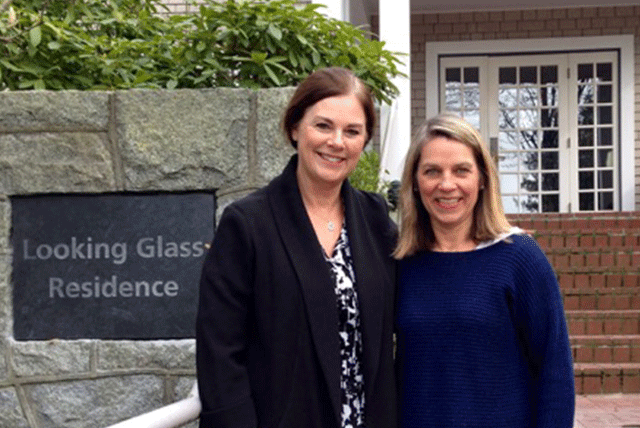 One of my dreams is that the residence might become a hub of learning for all disciplines, adds Deborah. That the programming would continue to evolve in such meaningful ways that the learning that takes place for the staff, the residents and any students that come through, would become a standard of excellence of care for the whole country.
The legacy of Woodstone on Galiano Island, of what is now the Vancouver-based Looking Glass Residence, is not only that of the founding families or of the many volunteers and staff members over the years – but also of the countless donors whose generousity and belief made it possible. Everyone has played an important role in our success. I was the Treasurer for the first 5 or so years and any gift, large or small, meant so much to me, says Dolores. Their willingness to help still overwhelms me each and every day, adds Deborah. I feel so honoured by their trust, by their open hearts. Their belief gives us strength.
The Looking Glass Foundation extends its heartfelt thanks to all of the many individuals and organizations, past and present, who have breathed life into Looking Glass Residence, and the legacy it represents. As we celebrate this milestone in our history, all of you are in our hearts – the founding families, the generous donors and volunteers, our committed Board members. This is what our combined love, vision, and tenacity has made possible. This is the lifeblood of the Looking Glass community today, and the bedrock on which all of our other programming — prevention and early intervention, support and recovery, aftercare and relapse prevention — rests.
Stacey is The Looking Glass Foundation's Executive Director. She lives in Vancouver, BC and is an avid jazz and opera buff, enjoys playing bridge and shooting pool, and looks forward to a day when eating disorders are something we sadly remember, as a thing of the past. You can reach Stacey at stacey@lookingglassbc.com.